Daily carpooling: the solution that improves your purchasing power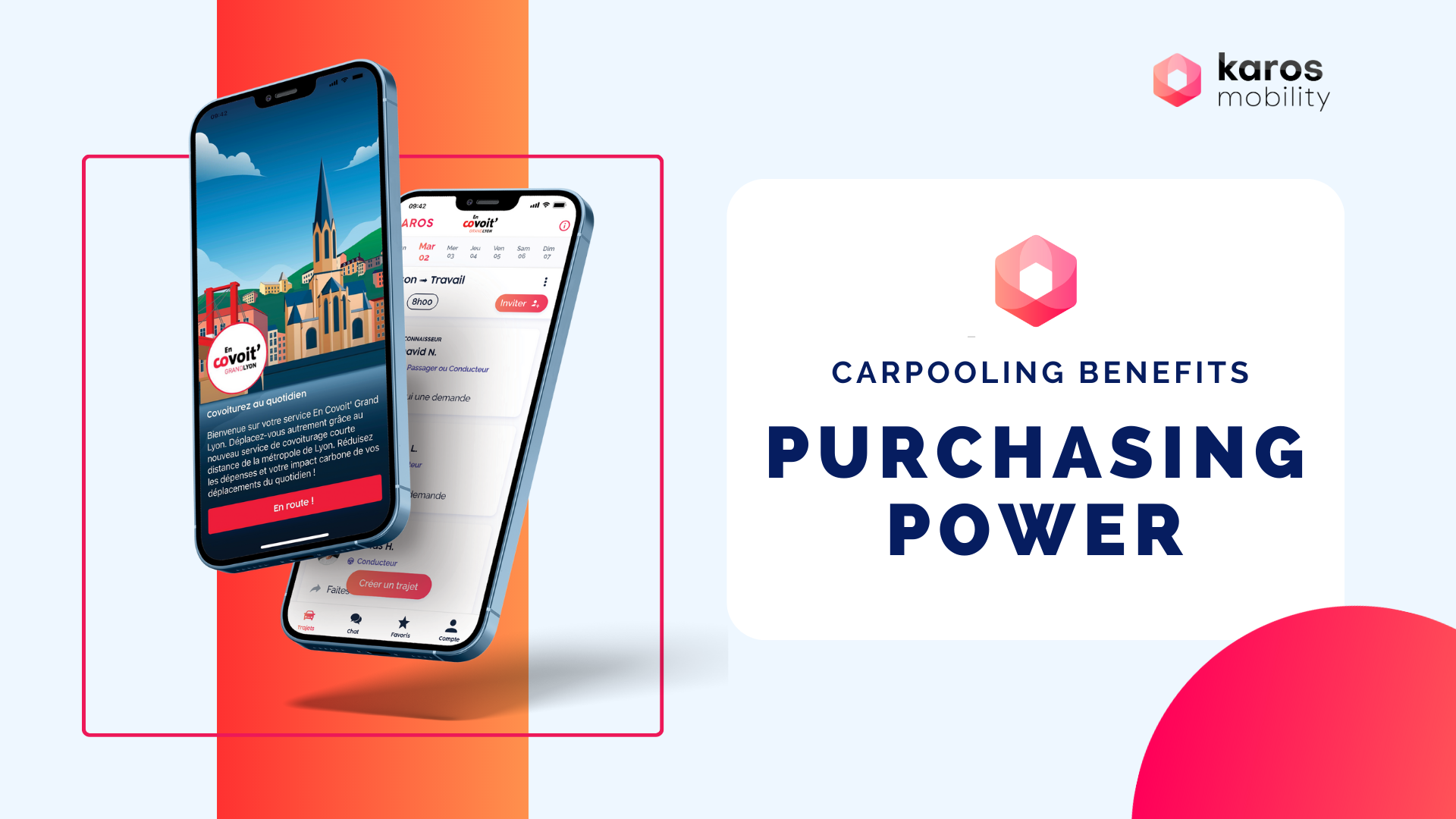 With the global inflation, the purchasing power of the people is undermined. All areas of expenditure are increasing: shopping, food, energy, fuel, etc.
The most obvious is energy, which is breaking records. Forecasts for electricity and gas bills predict higher prices than usual. Fuel prices have already been rising considerably for several months, forcing States to intervene.
The car budget represents the 1st area of expenditure of European households (6000 € on average per year). With soaring fuel prices, filling up the tank is following an exponential curve. 88% of French people say they keep a very close eye on their car expenses. However, the car remains unavoidable: +60% of western Europeans use it daily to go to work.
Daily trips are obviously the ones that weigh most heavily on the fuel budget. The home-work trip is the most expensive because of its regularity.
Faced with this, finding alternatives becomes essential. And good news! Those alternatives exist and are accessible for everybody. Carpooling between home and work has more than one trick up its sleeve to make real savings on your fuel budget. So why not make these trips profitable?
So how can you reduce your driving bill thanks to Karos Mobility and daily carpooling? The answer right here!
Purchasing power: real savings with carpooling to work
Carpooling allows you to reduce your costs very easily. In fact, sharing your trips allows you to share your costs.
At Karos Mobility, our users make savings on each trip. At the end of the month, this represents an average of 97€ in savings.
We have also set up a sponsorship program. It's a way to make carpooling known to your friends and family and to increase your prize pool! Earnings are accumulated according to the number of referrals and can reach 105€.
Thus, thanks to our solution, some people have already managed to save more than 10 000€ in just a few years of use.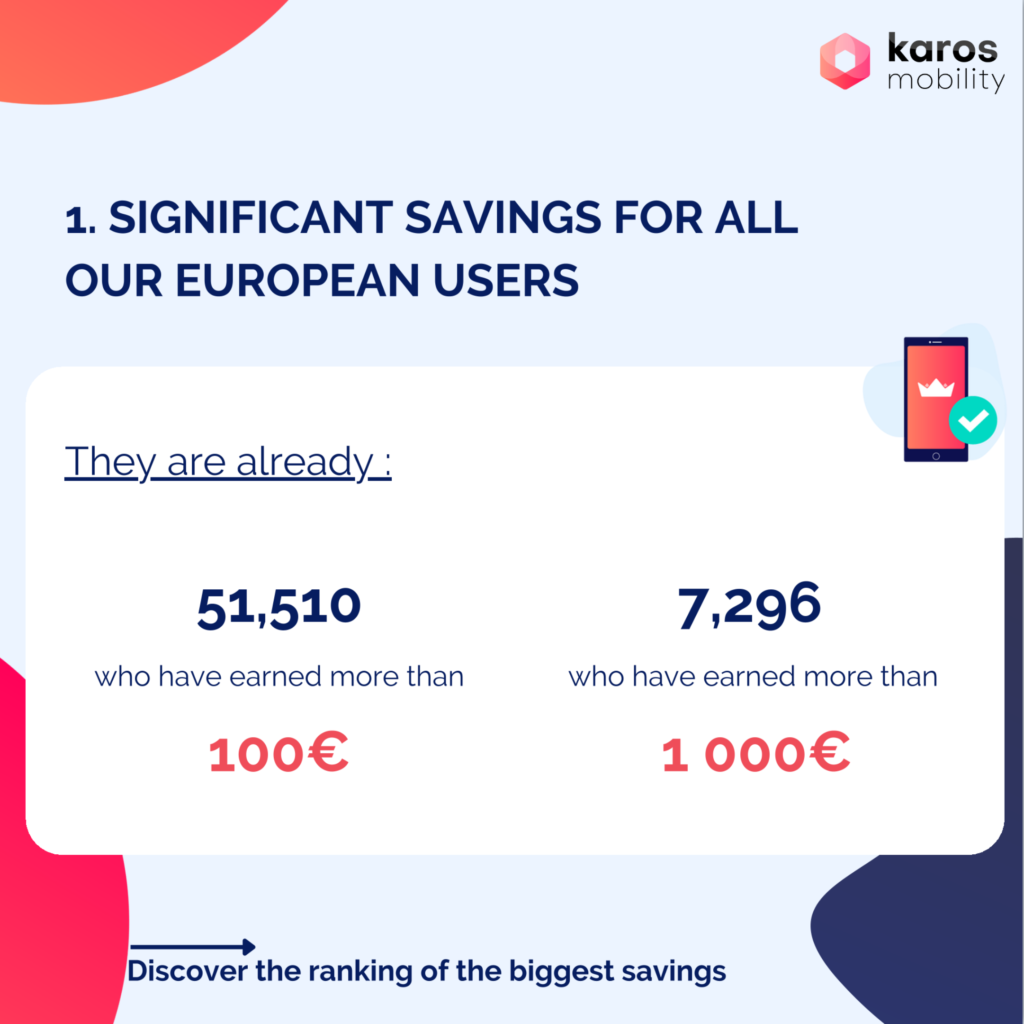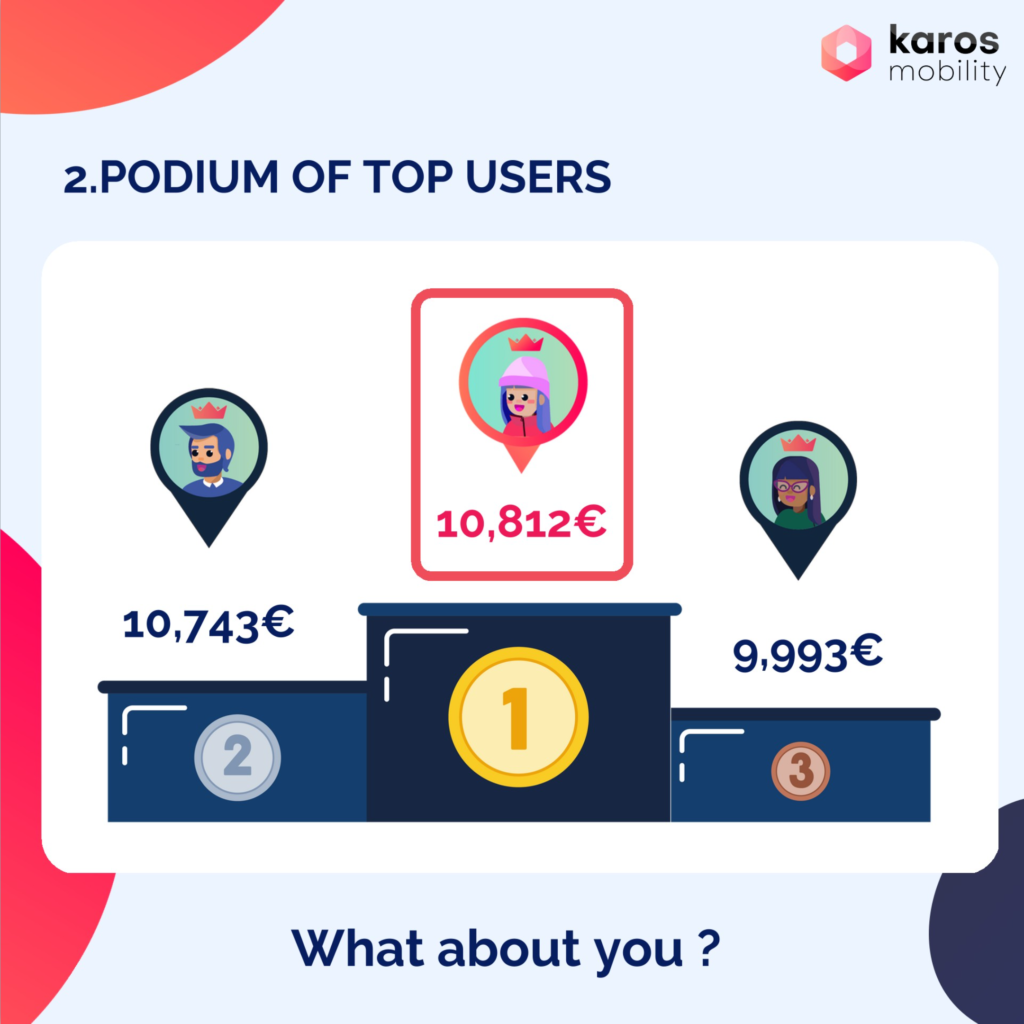 Karos Mobility: the simple and efficient solution for carpooling
The economic advantages of carpooling are undeniable. However, it must not be perceived as a constraint: search for passengers or drivers, meeting time, calculation of cost sharing, etc. This is why, at Karos Mobility, we offer an intelligent carpooling application that understands the habits of its users. Thus, it is our application that finds available carpoolers on your route and calculates your earnings: no headaches!
Also, you can easily follow your savings thanks to carpooling from the application. A tab is specially dedicated to the benefits you have made. A very simple way to track your savings and adjust your overall car budget.